I'm a soup all-year-round type of gal and when that soup is made with just a few inexpensive ingredients and takes less than 30 minutes to make you know it's going in my regular rotation. This super simple Pinto Bean Soup is a southwest version of our viral Rosemary Garlic White Bean Soup, and it's every bit as easy and delicious. Plus, you can go wild with the toppings to make it more fun!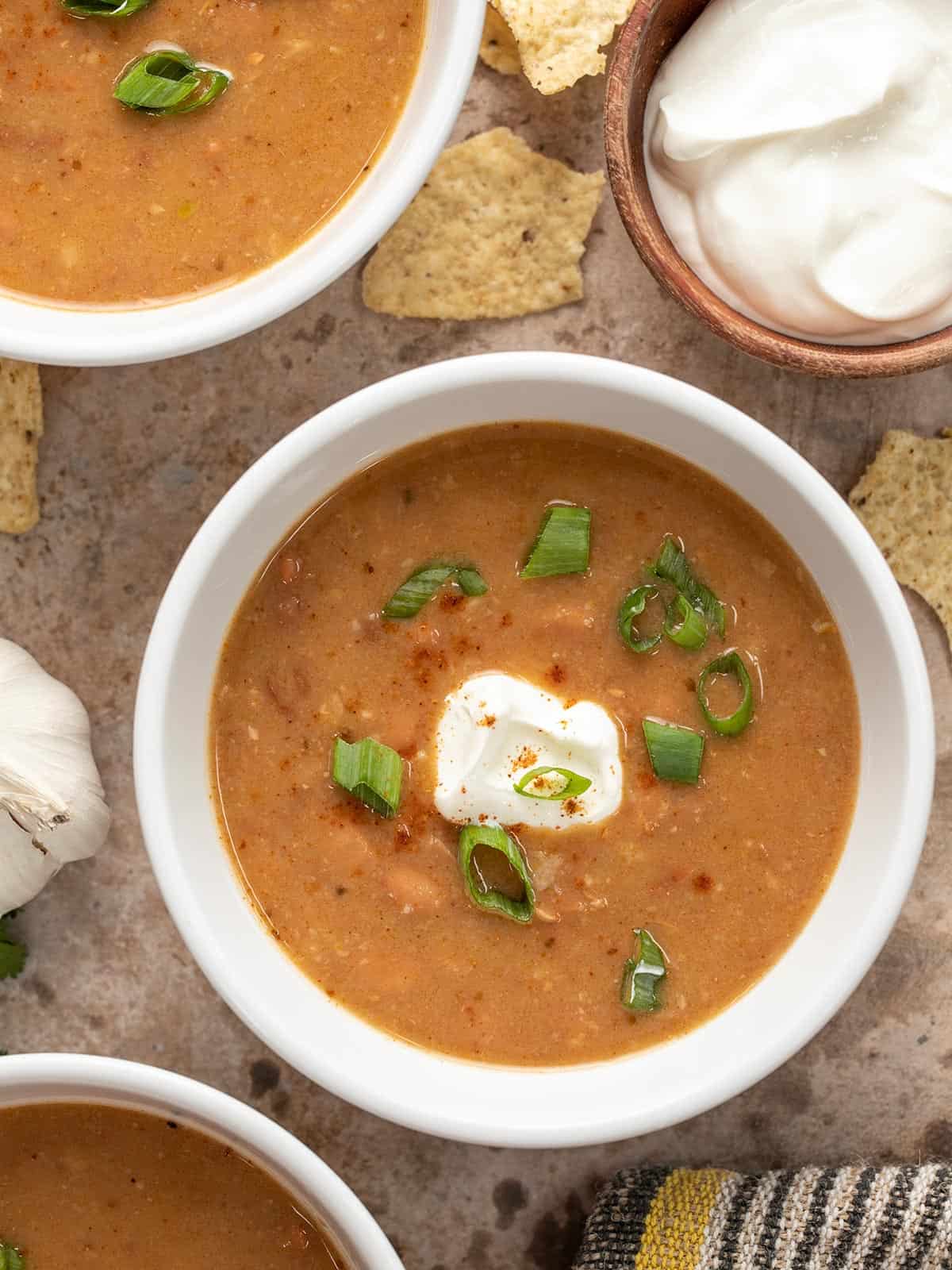 What's in Pinto Bean Soup?
This incredibly simple soup only needs eight simple ingredients, most of which are pantry staples. Here's what you'll need to make pinto bean soup:
Garlic and Olive Oil: The soup starts by sautéing minced garlic in oil to create a deep savory base flavor.
Canned Pinto Beans: The bulk of the pinto bean soup is, surprise-surprise, pinto beans! We use a combination of whole beans and puréed beans to create both a creamy texture and something to sink your teeth into.
Spices: We used a simple mix of chili powder, cumin, oregano, and cayenne pepper to season this soup, but you could get creative and use your own seasoning blend if you prefer!
Vegetable broth: Vegetable broth adds volume, flavor, and salt to this soup. We use Better Than Bouillon to make our vegetable broth, which is very flavorful and contains a decent amount of salt. If you're using a less flavorful broth your soup won't be quite as scrumptious. If you're using a low-sodium broth you may find that you need to add a little salt to your soup at the end to help make the flavors pop.
Is This Soup Spicy?
This soup can be made spicy OR mild. If the chili powder you use is spicy, your soup will be spicy. I used McCormmick's chili powder, which is very mild, so I also added a pinch of cayenne pepper to the soup. It's not enough cayenne to really make it hot, it just adds a little dimension. If you prefer a spicy soup you can use a spicy chili powder or add more cayenne.
What Else Can I add?
Toppings for Pinto Bean Soup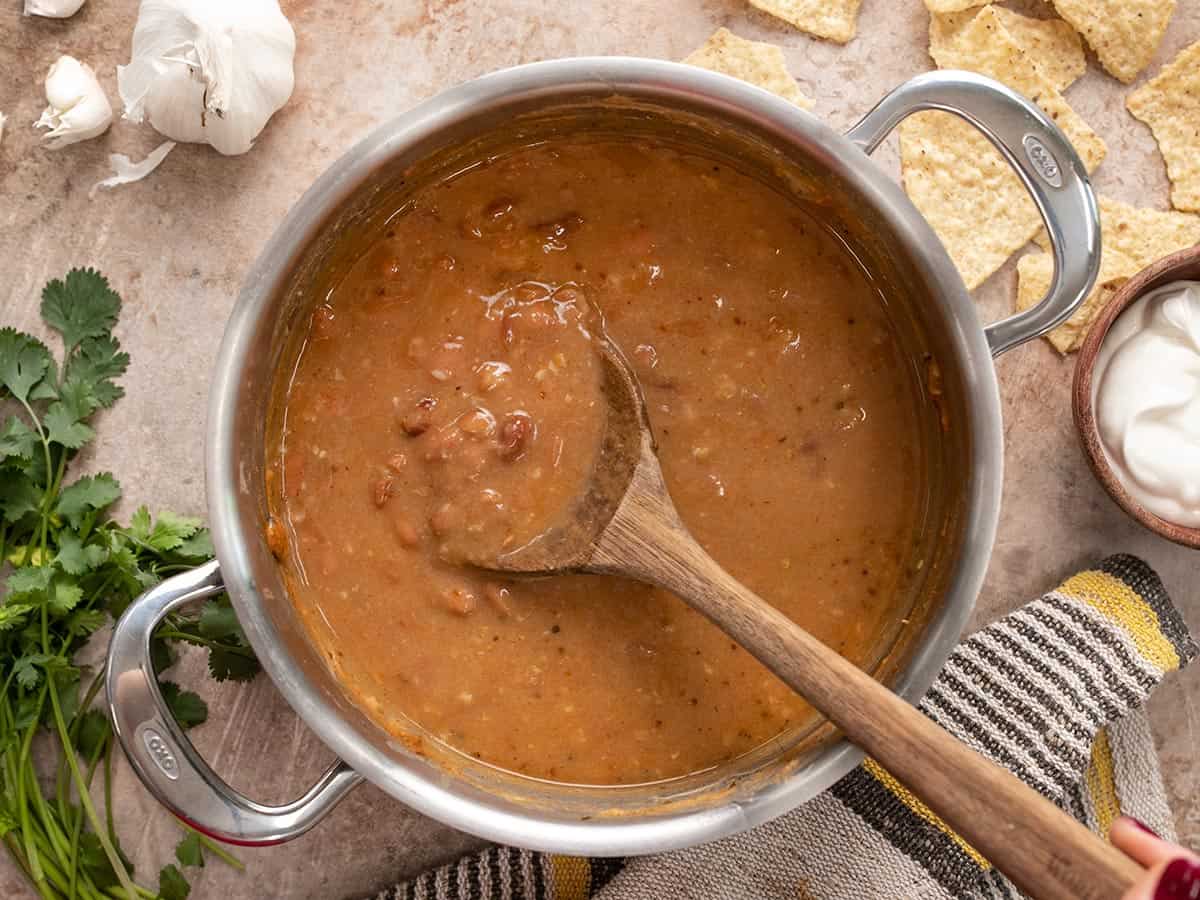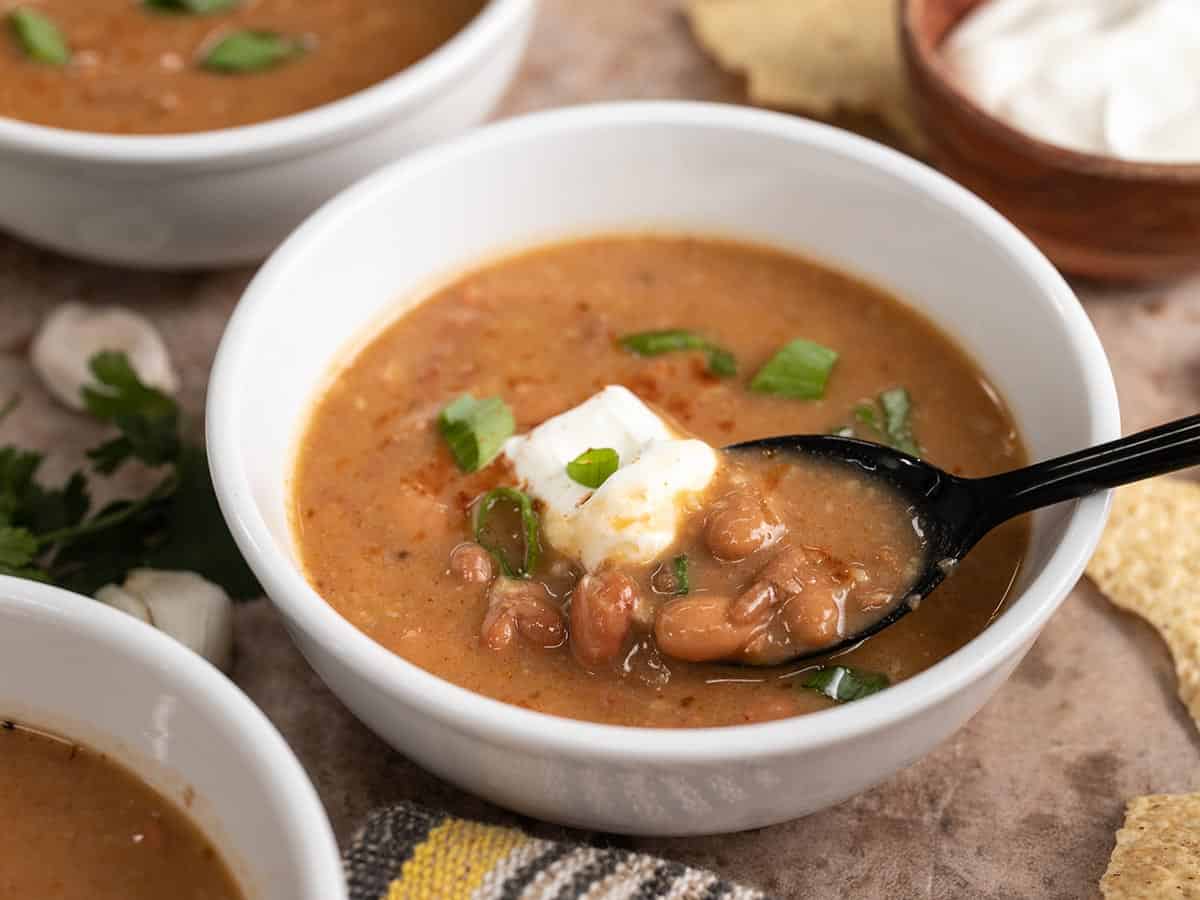 How to Make Pinto Bean Soup – Step by Step Photos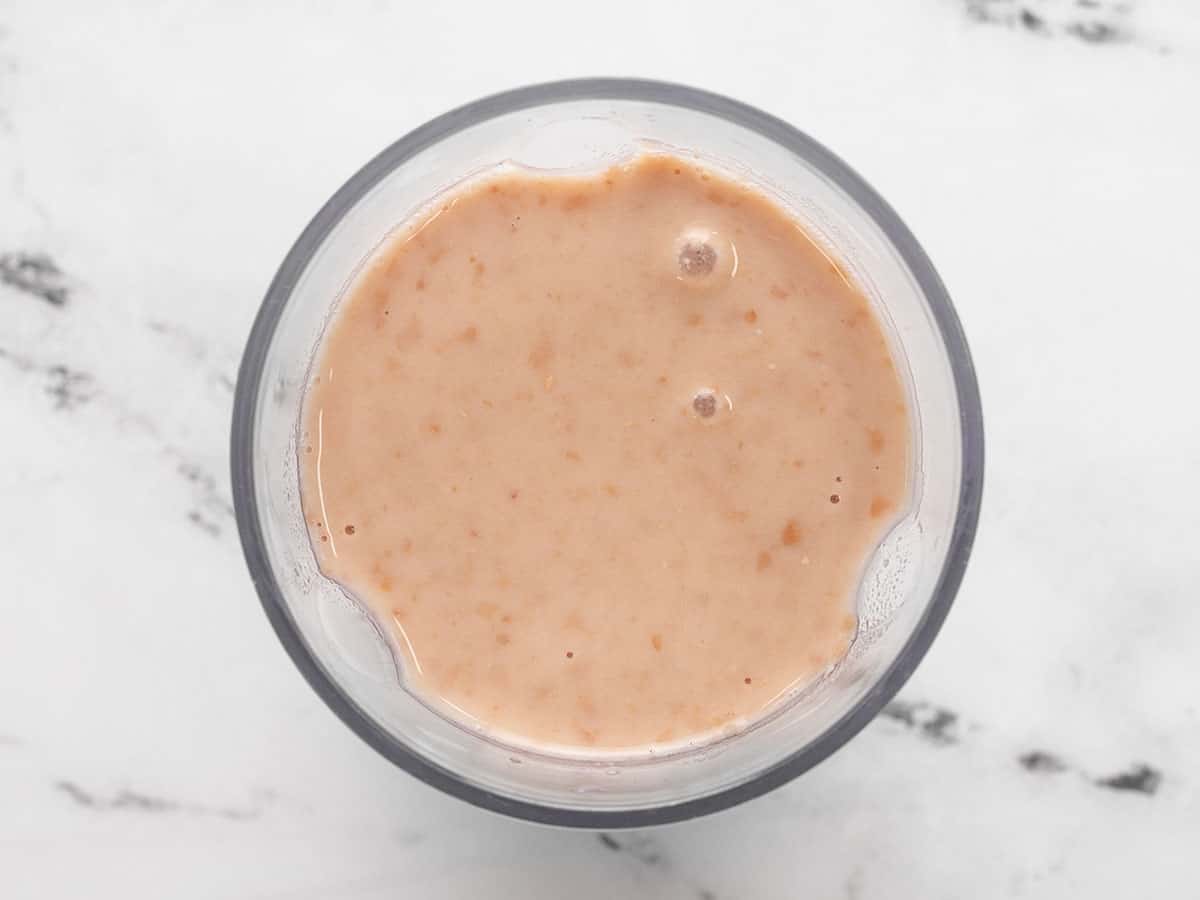 Pour one 15oz. can of pinto beans (with the liquid from the can) into a blender and purée until smooth (you may still see some small pieces of skin, that's okay).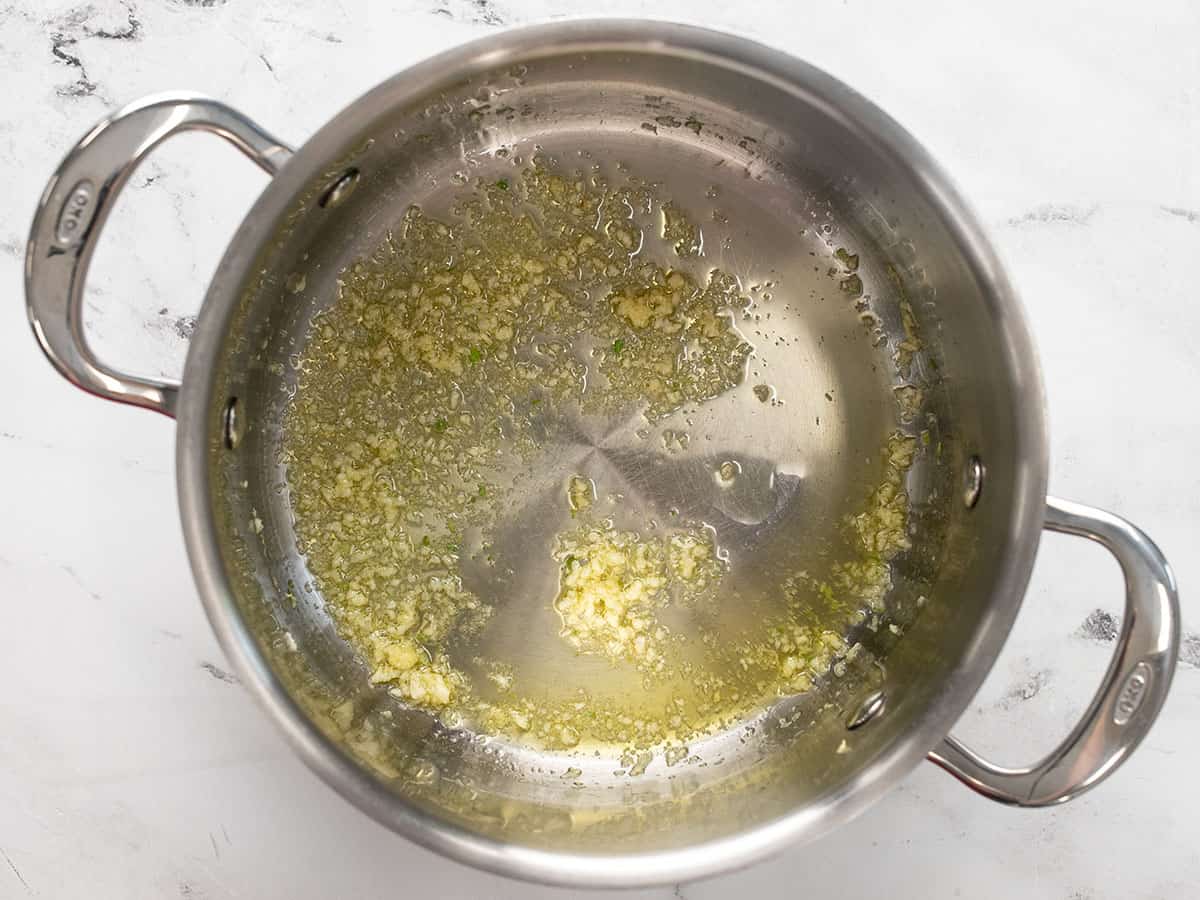 Mince four cloves of garlic and add them to a soup pot with 2 Tbsp olive oil. Sauté the garlic over medium heat for about one minute or just until the garlic becomes really fragrant (don't let it burn).
Add ½ tsp chili powder, ¼ tsp cumin, ¼ tsp oregano, and ⅛ tsp cayenne pepper to the pot. Sauté with the garlic for about one minute more.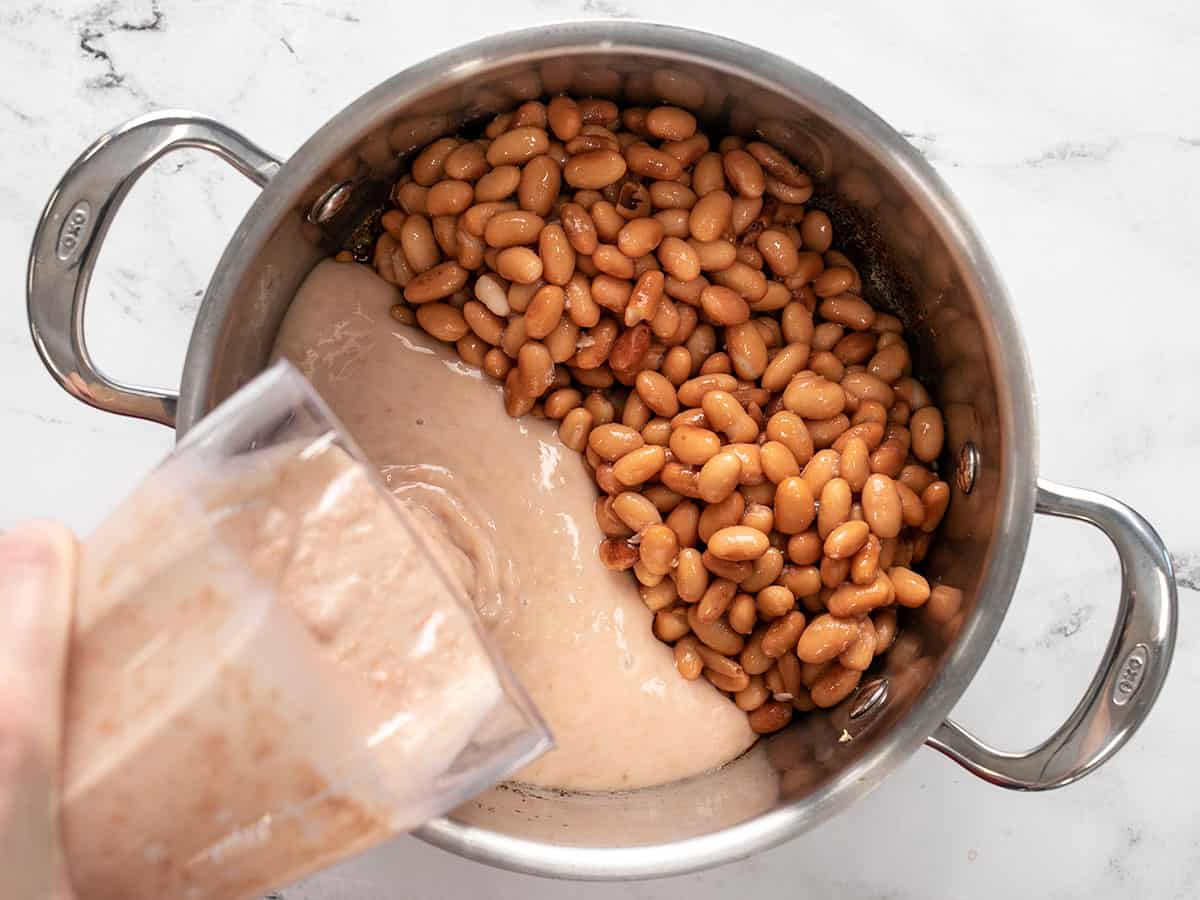 Drain the remaining two 15oz. cans of pinto beans. Add the drained whole beans and the puréed beans to the soup pot.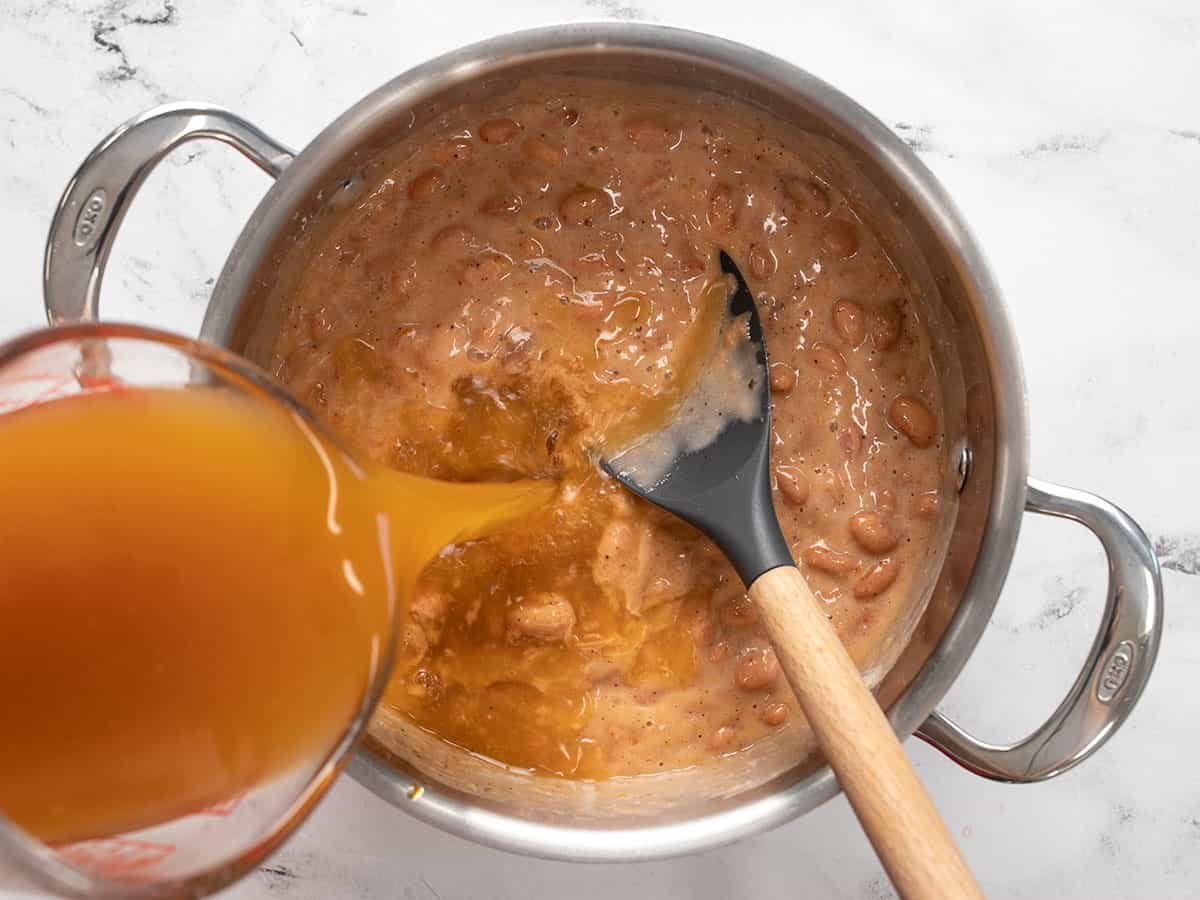 Add two cups of vegetable broth to the pot and stir to combine. Turn the heat up to medium-high to bring the soup up to a boil. Once boiling, turn the heat down slightly and let the soup simmer for 15 minutes (no lid). The soup will thicken slightly as it simmers and the flavors will deepen.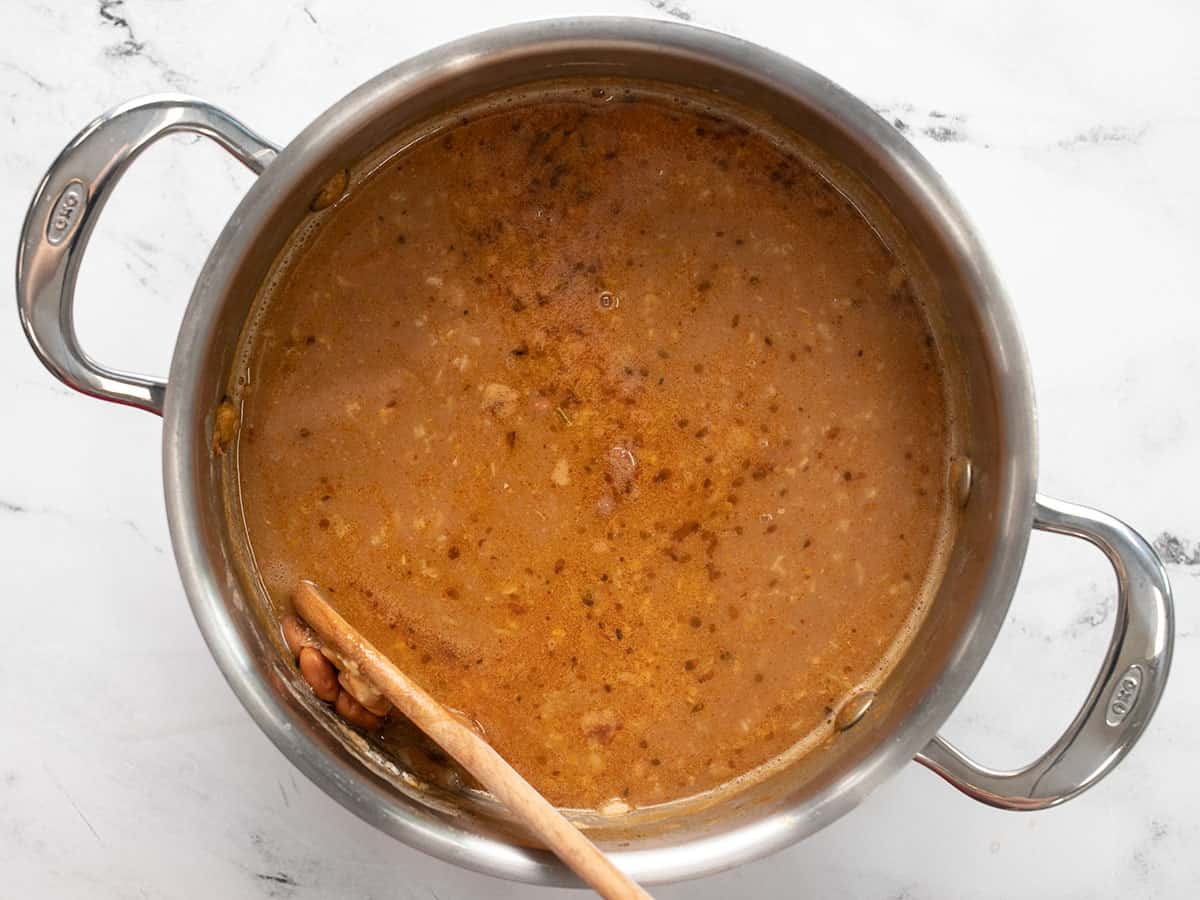 After simmering for 15 minutes, the beans should be quite a bit softer. Use the back of a cooking spoon to smash a few more of the beans to thicken the soup even more. Give the soup a taste and adjust the salt or any other seasoning to your liking.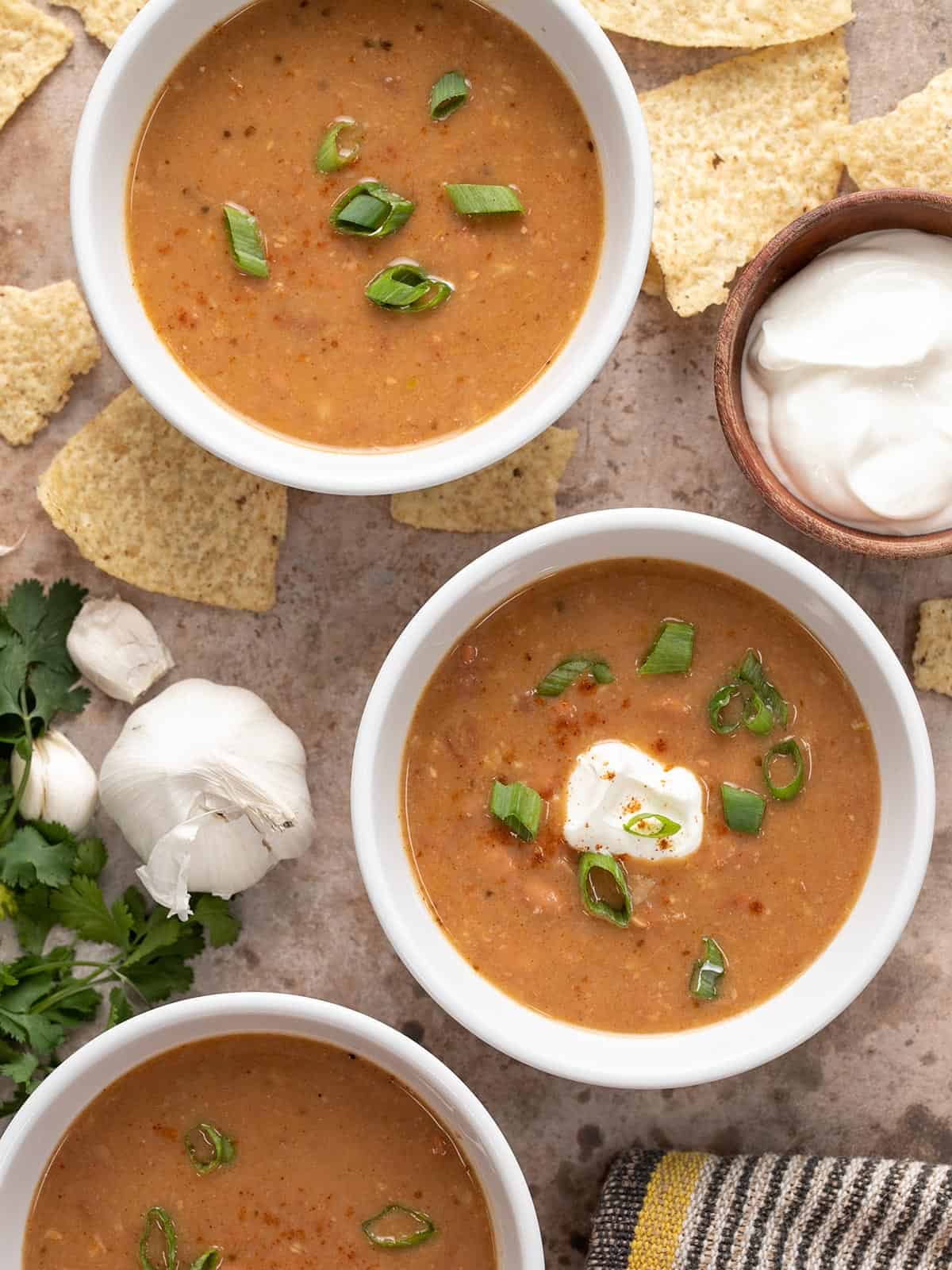 Serve the soup hot with your favorite toppings!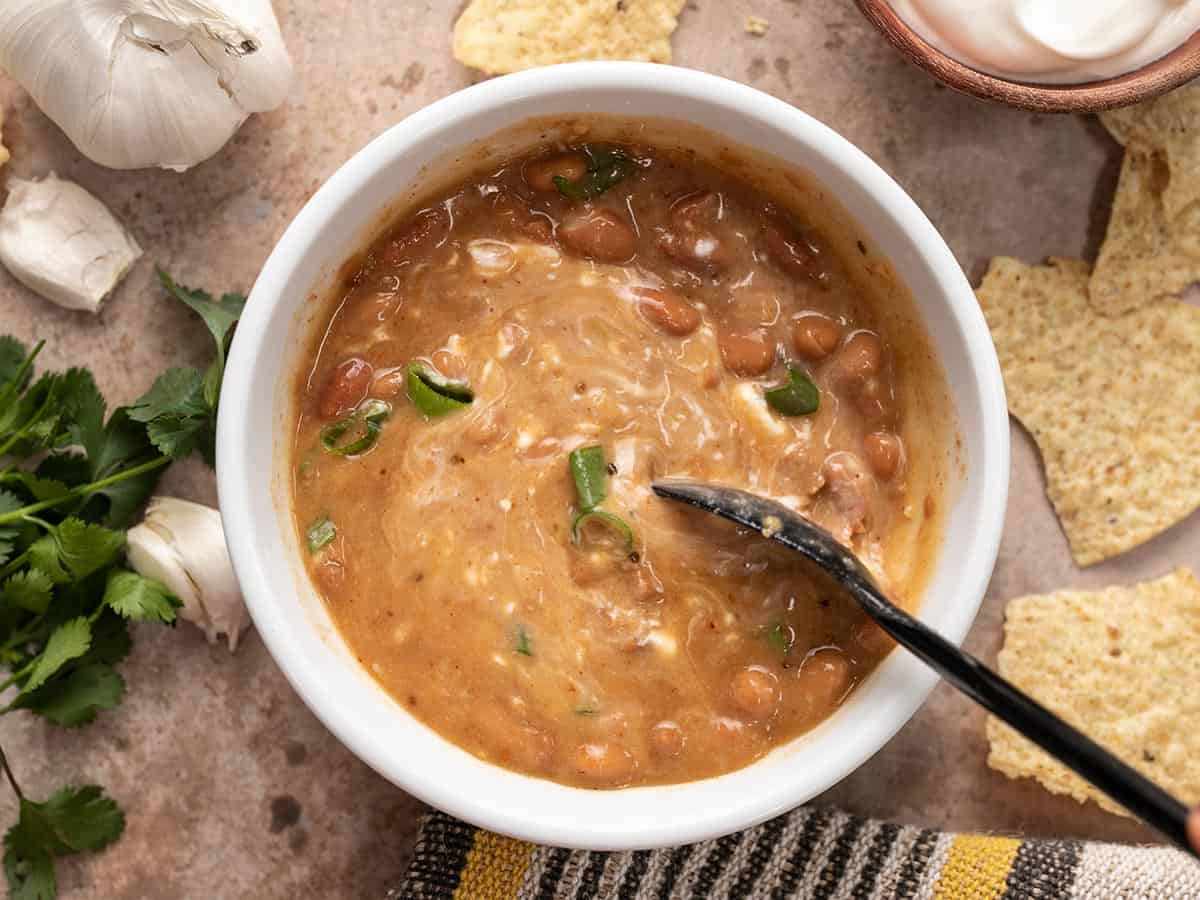 I particularly like sour cream because it makes the soup extra creamy and adds a light, bright flavor! What is your favorite topping?
The post Pinto Bean Soup appeared first on Budget Bytes.