I know Memorial Day is still a couple of weeks away, but if you ask me, grilling season has BEGUN! And whether you're cooking homemade burgers outside on a grill or inside on a griddle, the first step to making a knock-it-out-of-the-park burger is to season it properly. This super simple homemade burger seasoning takes seconds to make, uses spices that you probably already have on hand, and really does take a ground beef patty to the next level. Try it on your next burger and let me know what you think! (I think you'll be going back for seconds.)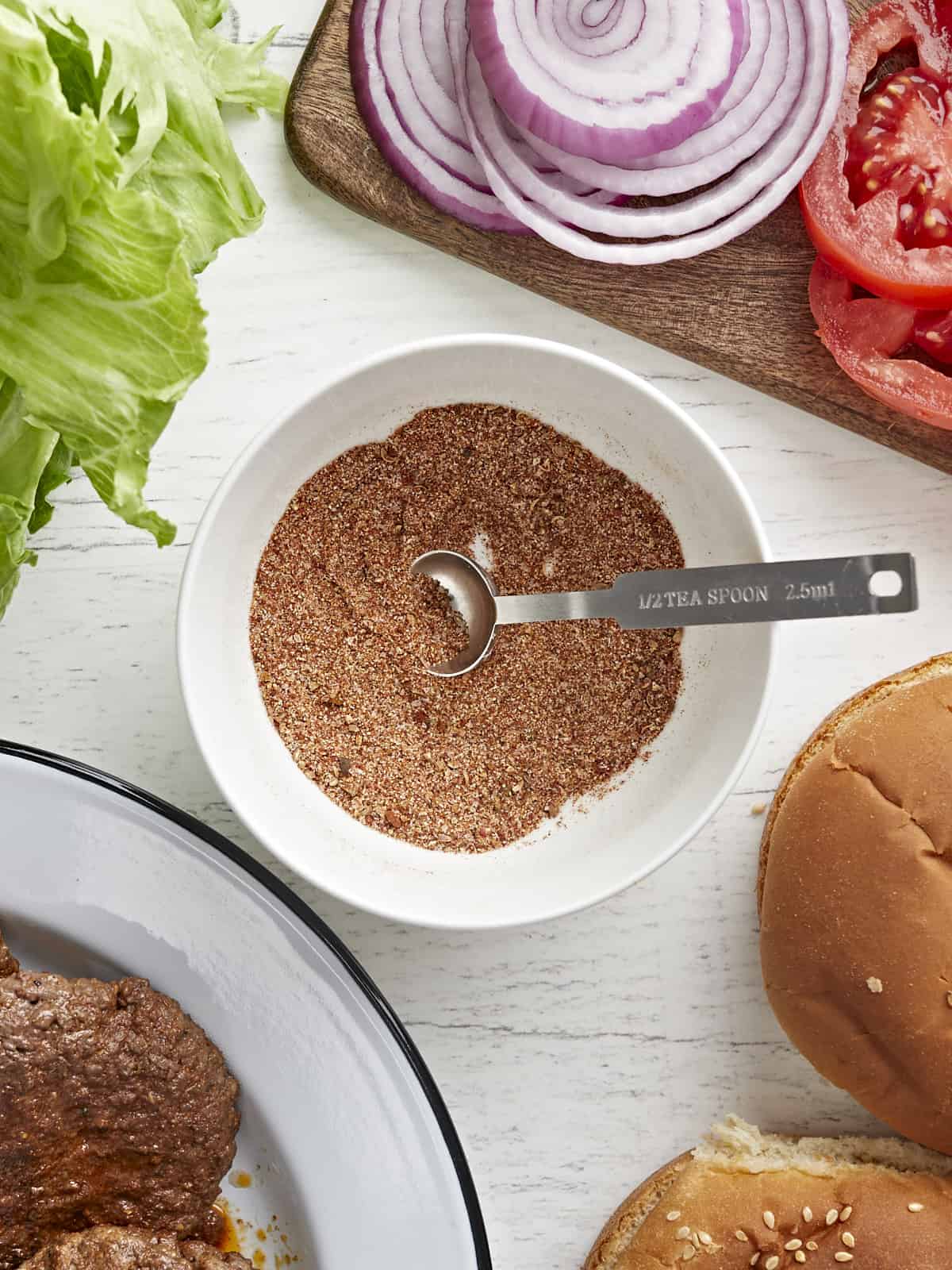 What's in Burger Seasoning
Burger seasoning doesn't have to be fancy to really add a lot of depth of flavor to your homemade hamburgers. For our simple burger seasoning mix we use paprika (smoked and sweet), onion powder, garlic powder, freshly cracked pepper, salt, and just a tiny pinch of cayenne. They're all pretty basic spices but when they come together they elevate the flavor of the beef without overshadowing it, making the perfect homemade hamburger.
How to Season Burgers
The best way to use this burger seasoning is to sprinkle a light layer on the outside of your already-formed burger patties. When making hamburgers you want to avoid overworking the meat, which can make your burger dense and tough. So gently shape your burgers then lightly coat them in your burger seasoning for the ultimate juicy and flavorful burger!
How Much Burger Seasoning to Use
I suggest using about ¼ to ½ tsp of burger seasoning per side of a ¼ lb. burger patty, but you can add more or less to taste. The recipe below makes about 1 Tbsp of burger seasoning, so that should be enough for about four burger patties.
If you want to make more burger seasoning at a time, simply adjust the number of servings listed in the servings box in the recipe card below and the rest of the ingredients will auto adjust for you.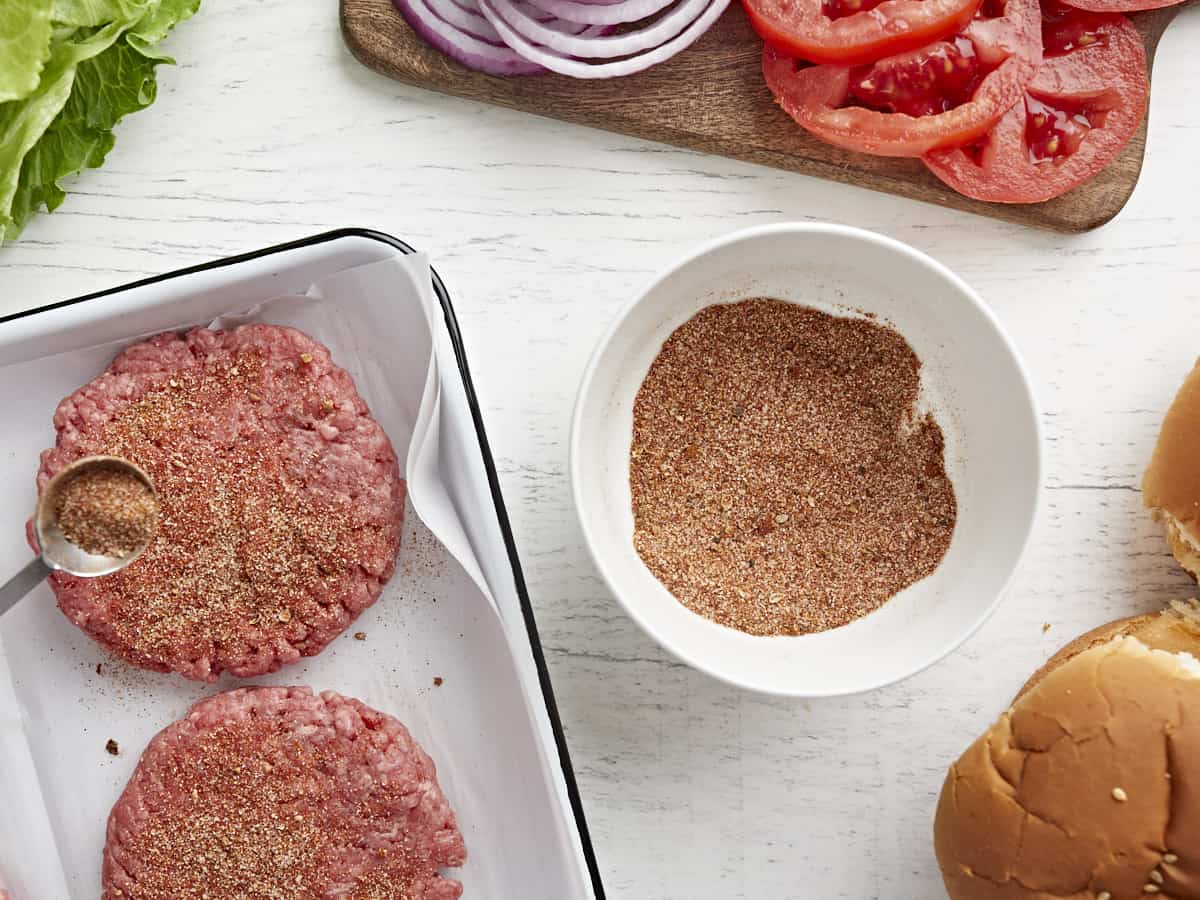 P.S. This really basic seasoning blend is great on just about everything. Try it on steak fries, pork or beef roasts, or grilled steaks!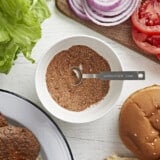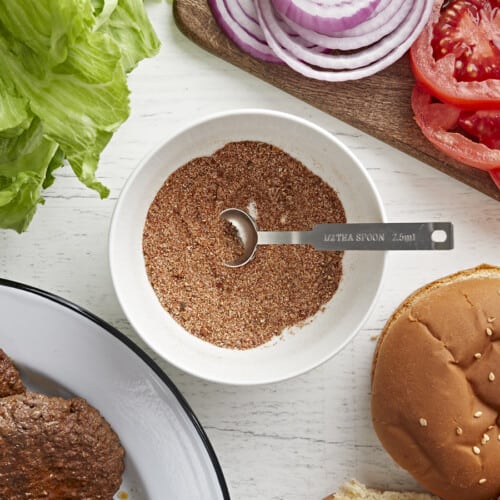 Burger Seasoning
Make the best hamburgers ever with this easy homemade burger seasoning recipe that will add flavor and depth to your burgers.
Servings
4
(about ¾ tsp per burger)
Instructions
Combine all of the ingredients in a bowl. Use immediately or store in a an air-tight container, away from light and heat, until ready to use.

To use the burger seasoning, sprinkle about ¼ to ½ tsp of seasoning over each side of a burger patty before cooking.
See how we calculate recipe costs here.
Nutrition
Serving:
1
serving
|
Calories:
5
kcal
|
Carbohydrates:
1
g
|
Protein:
0.2
g
|
Fat:
0.1
g
|
Sodium:
292
mg
|
Fiber:
0.4
g
How to Make burger seasoning – Step by Step Photos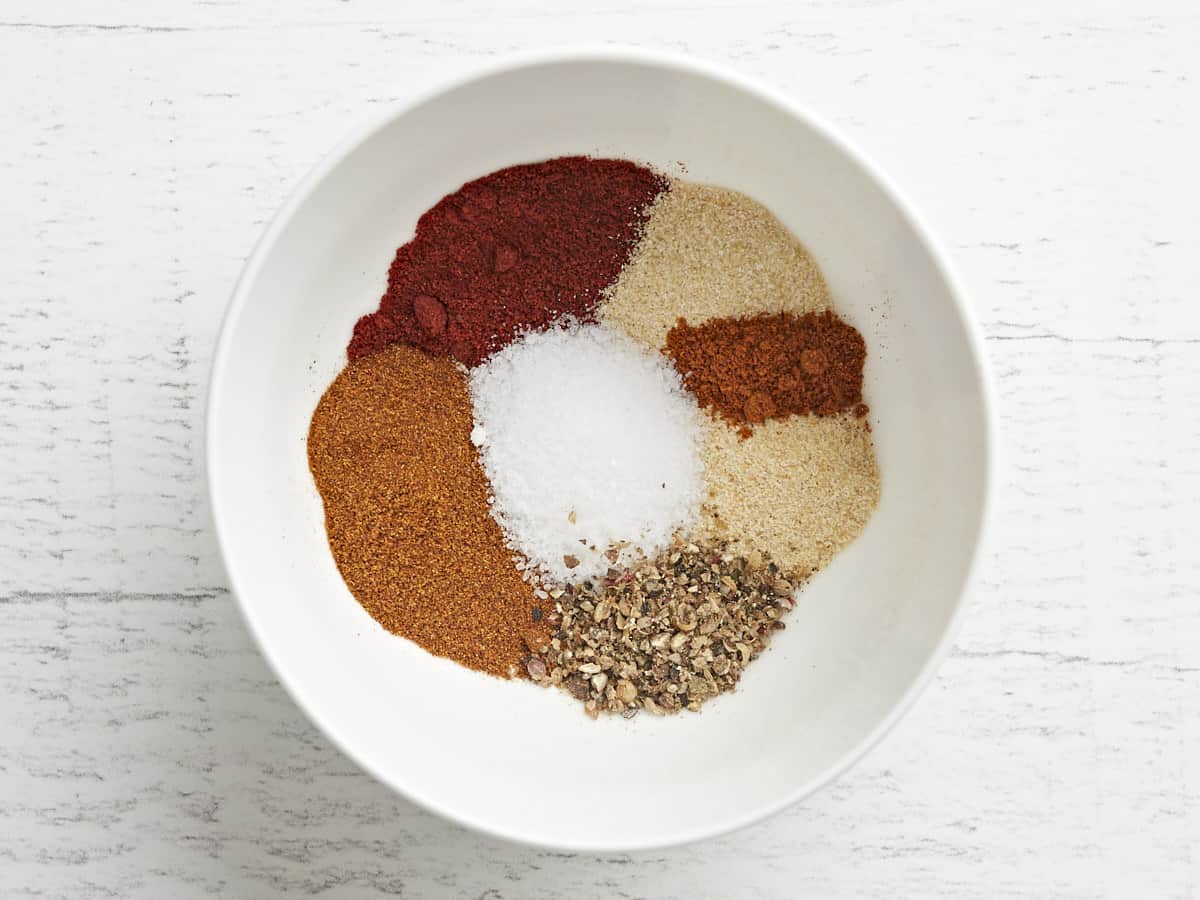 In a small bowl, combine 1 tsp sweet paprika, ½ tsp smoked paprika, ½ tsp garlic powder, ½ tsp onion powder, ¼ tsp freshly cracked pepper, ⅛ tsp cayenne pepper, and ½ tsp salt.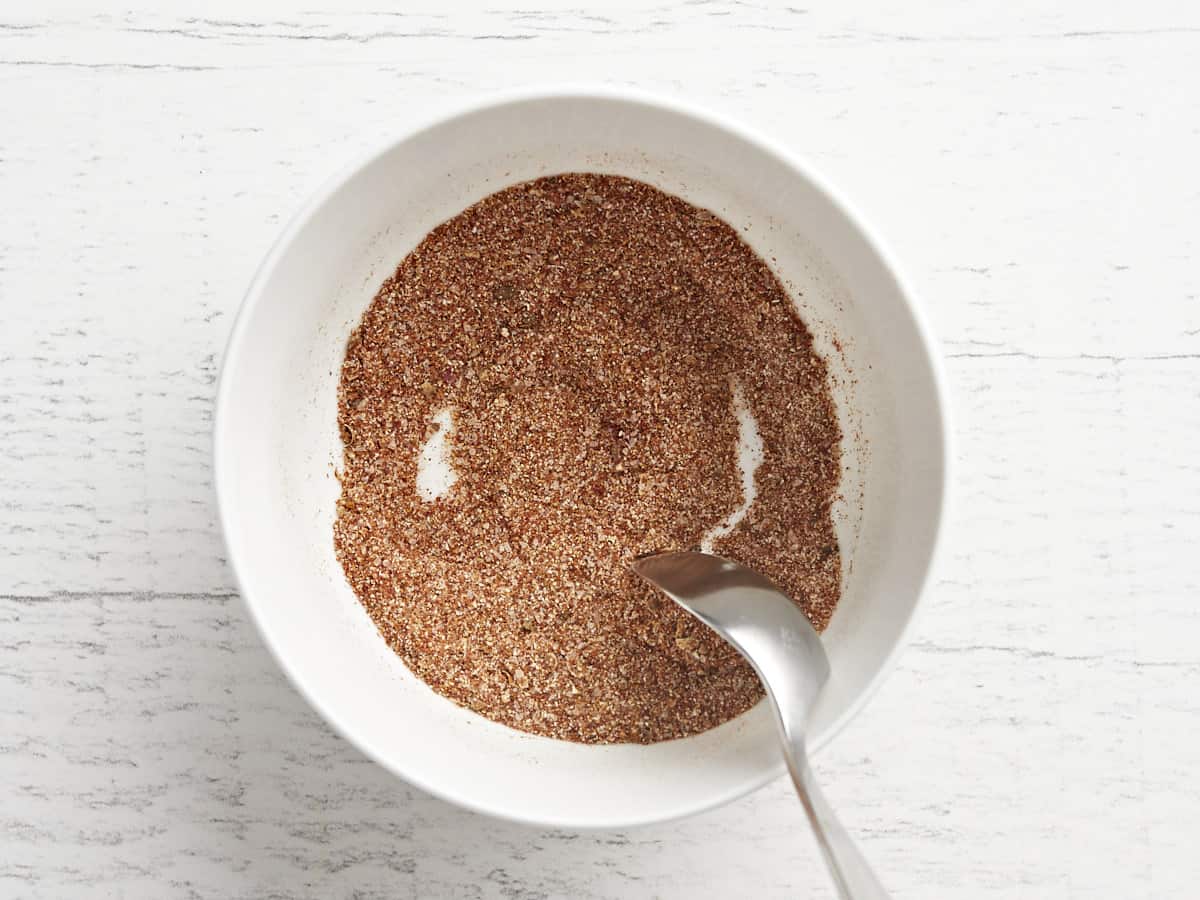 Stir the spices together and then they're ready to use! Get ready for the juiciest, most flavorful burger ever!
You can also make this in larger batches and store it as you would any spice or seasoning blend – in an air-tight container, away from heat and light.
What's your favorite burger add-in? Let us know in the comments below!
The post Homemade Burger Seasoning appeared first on Budget Bytes.