This sweet and tart Cherry Sauce is a delicious and simple way to add a fantastic finishing touch to your desserts. It's ridiculously versatile and an absolute knockout drizzled over ice cream, cakes, or pancakes. This easy Cherry Sauce recipe is made with frozen sweet cherries, so it's also incredibly budget-friendly. But you can also use fresh sweet cherries, which are really easy on your wallet when they're in season. Win!!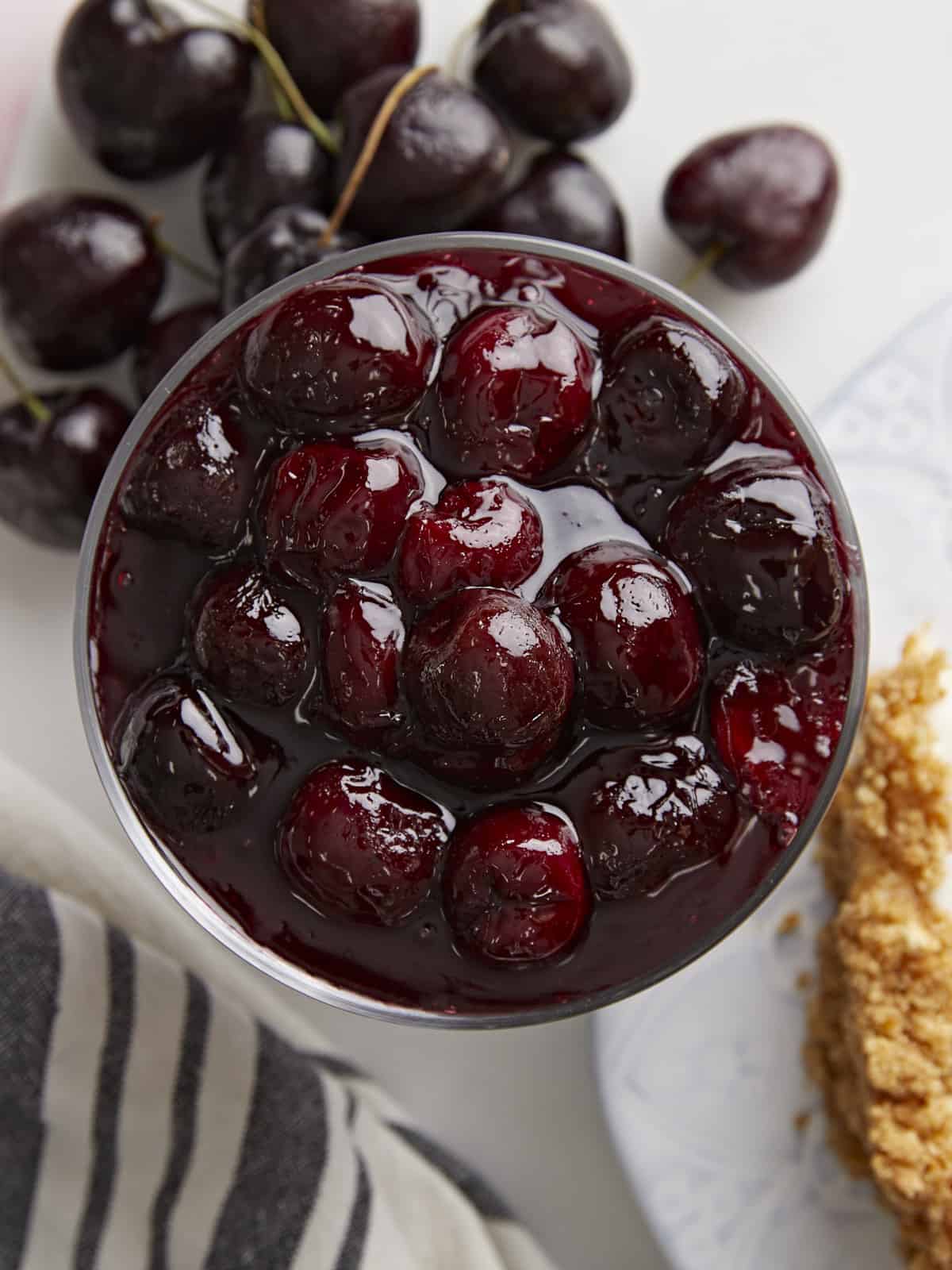 What Is Cherry Sauce?
Cherry Sauce is a tangy syrupy dessert dressing made with fresh or frozen cherries. It can be served warm or cold as a topping for ice creams, pancakes, waffles, flan, and cheesecake. This easy cherry sauce recipe is also wonderful drizzled over chocolate, lemon, and vanilla cakes! It can also be used as a filling for Cherry Pie and Cherry Turnovers. (OMG, am I making a Cherry Sauce-inspired dessert table at my next brunch? Don't doubt it!)
Ingredients For Cherry Sauce
What To Serve With Cherry Sauce
How To Store Cherry Sauce
Once the sauce has cooled, refrigerate it in an airtight container. It will keep for up to 2 weeks. You can also freeze Cherry Sauce. Store it in an airtight container with plastic or beeswax wrap directly on the surface of the sauce. It will keep for up to 3 months. Then, thaw it out in your refrigerator overnight.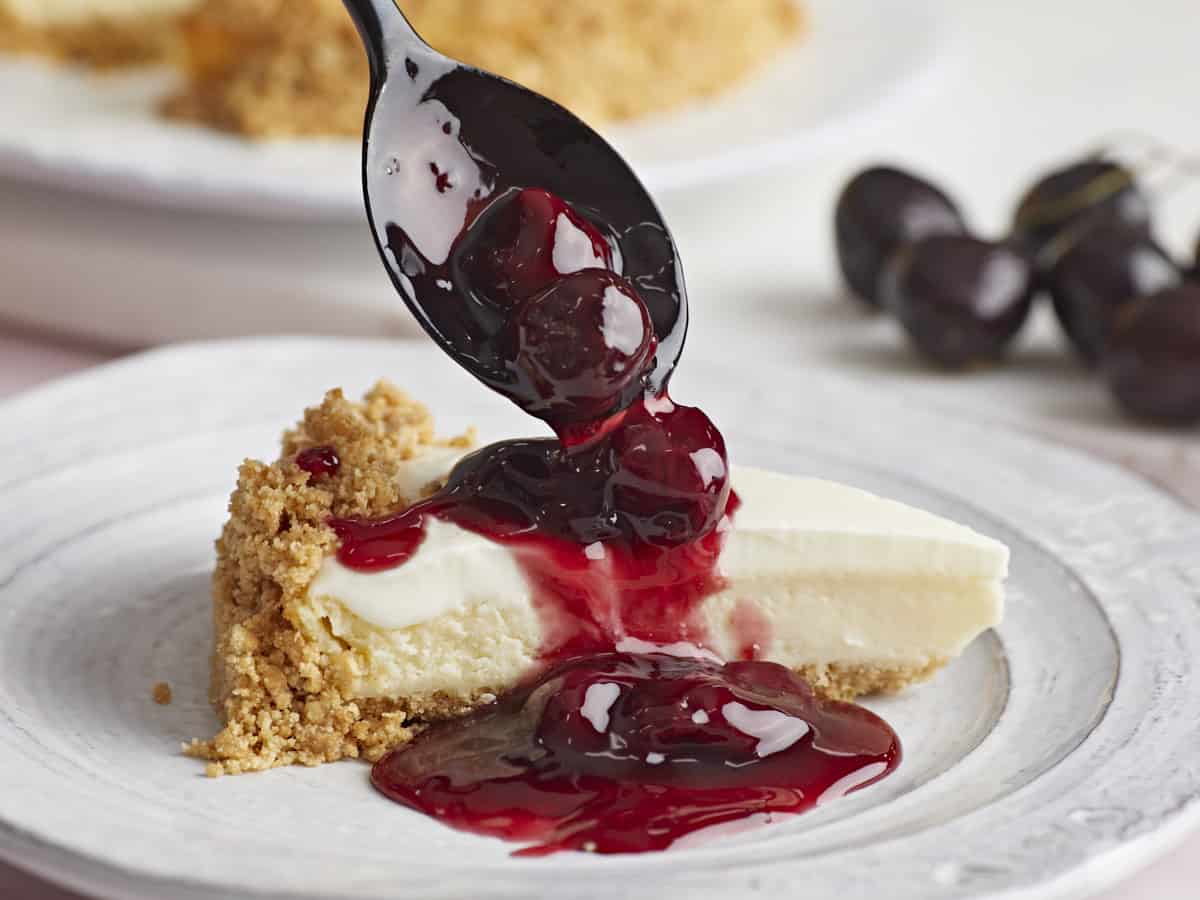 How to Make Cherry Sauce – Step by Step Photos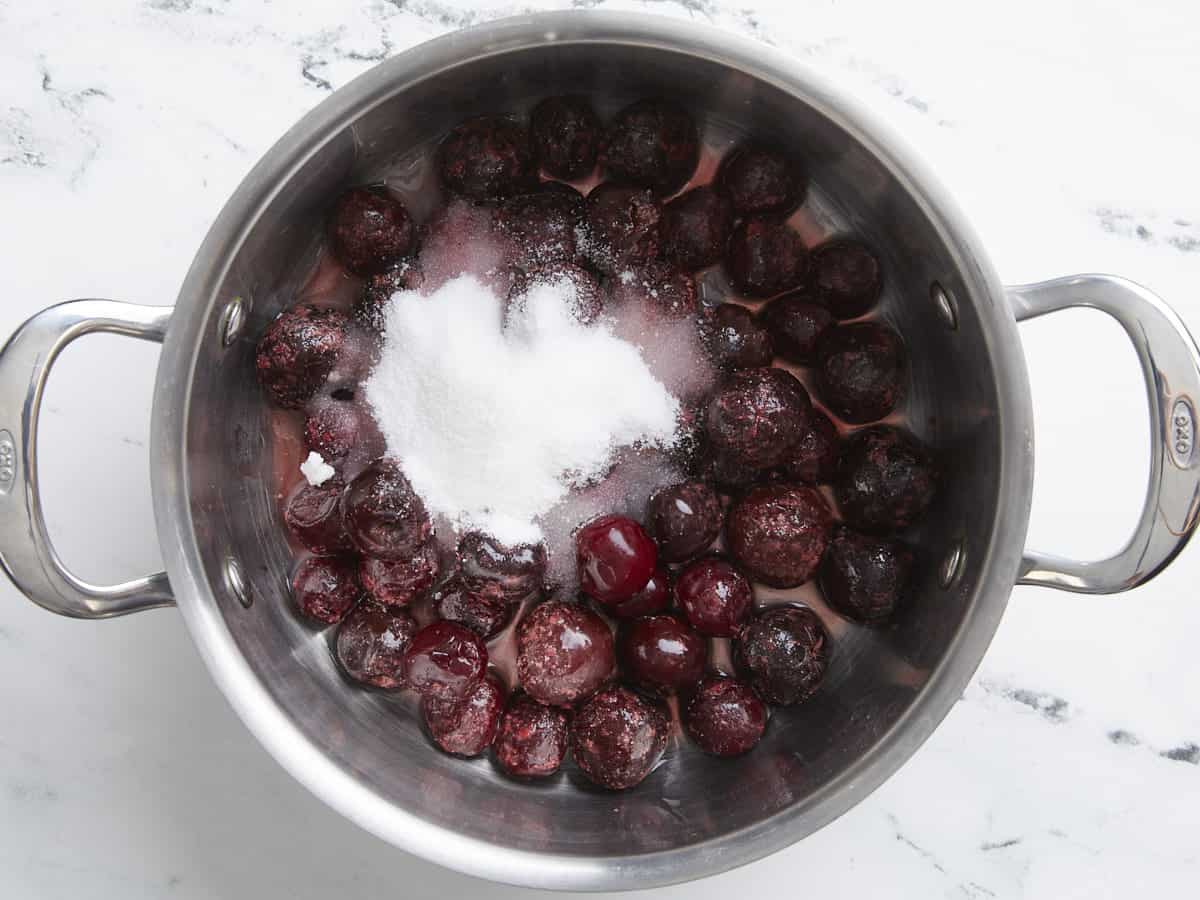 Place a medium-sized pot over medium heat. Add 2 cups frozen cherries, 1/2 cup sugar, 1 pinch of salt, and 1/2 cup of water. Stir to incorporate and bring the mixture to a soft boil.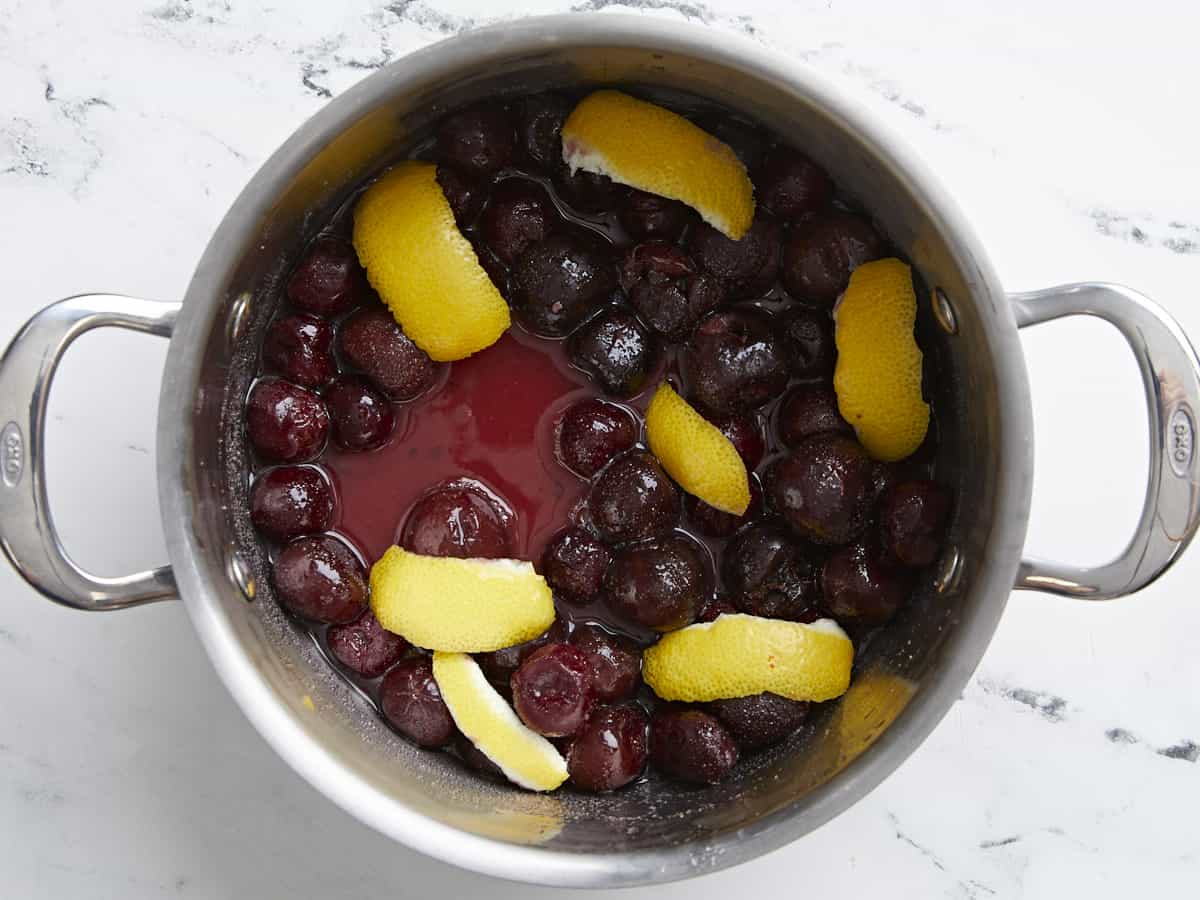 Use a vegetable peeler to zest 1 lemon in long strips. Then juice the lemon. Add the zest and just 1/2 tablespoon of the lemon juice to the pot.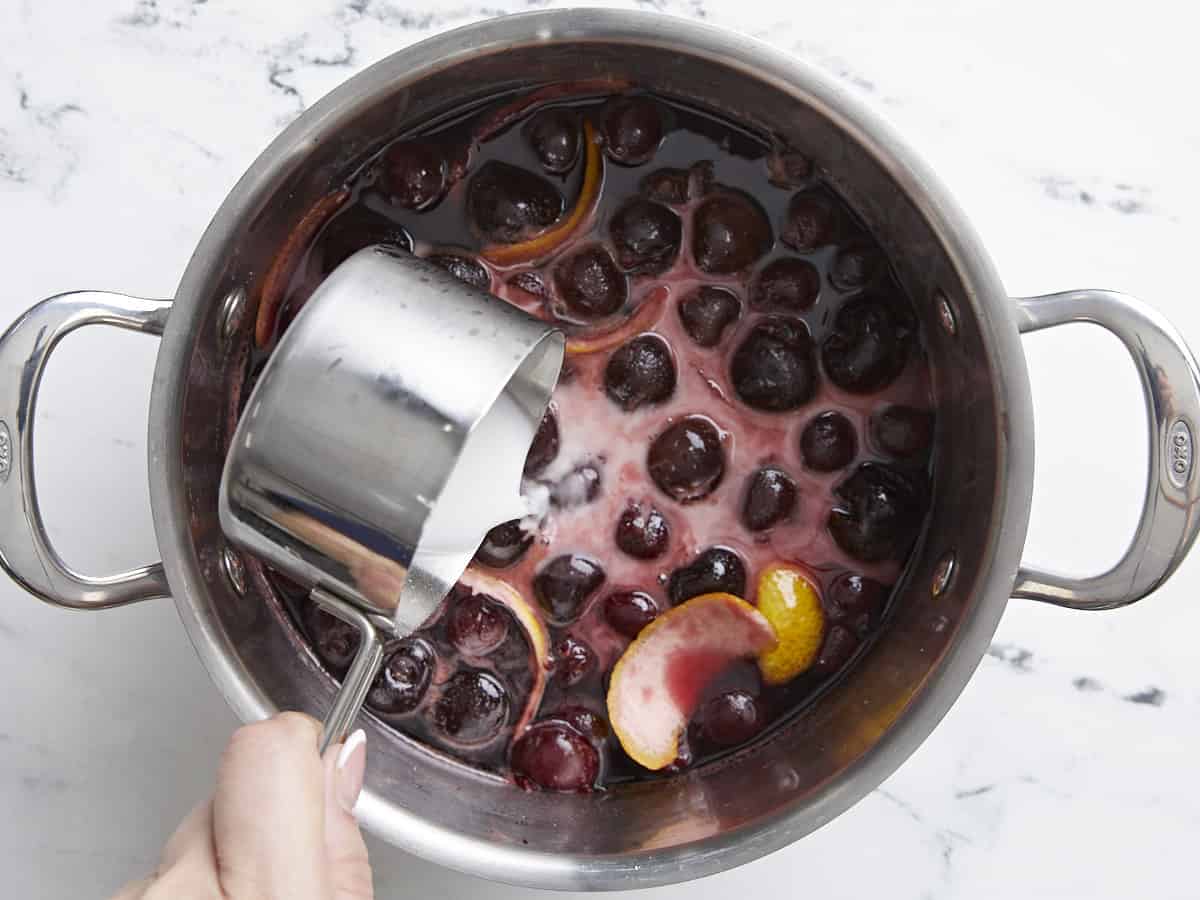 In a separate bowl, mix the cornstarch into the remaining 1/4 cup of water until it is completely dissolved and creates a slurry. Add the cornstarch slurry and stir until incorporated. Boil the sauce for at least one more minute to activate the cornstarch.
Continue to stir until the syrup in the cherry sauce is bubbling softly and has thickened enough to coat the back of a spoon. Take the cherry sauce off the heat, allow it to cool, and remove the strips of lemon zest. It will thicken as it cools. Enjoy!
The post Cherry Sauce appeared first on Budget Bytes.