What are two of my favorite budget-friendly ingredients? Beans and eggs! And they come together perfectly to create a really simple and filling meal that's great for breakfast, brunch, or just any time of the day (eggs all day every day, please!). And you really can't beat the cost of this dish. Even with a few fancier toppings, my price per serving came in just over a dollar. 🙌
I love turning an inexpensive can of beans into a delicious meal, so the other day I was thinking, "Hey, I wonder if you could cook eggs in some saucy beans like you do shakshuka?" So I tried it out and it worked! This recipe is super simple, satisfying, and you can make it as simple or as extravagant as you'd like, depending on how you top it.
How to Store Leftovers
If you plan to eat your black beans and eggs over the course of a few days, do not pre-poach the eggs in the beans. Simply cook the seasoned beans and store the beans, rice, and toppings separately. Then cook a fresh egg each day to top the beans and rice. You can cook the egg using any method: scrambled, fried, soft-boiled, or hard-boiled.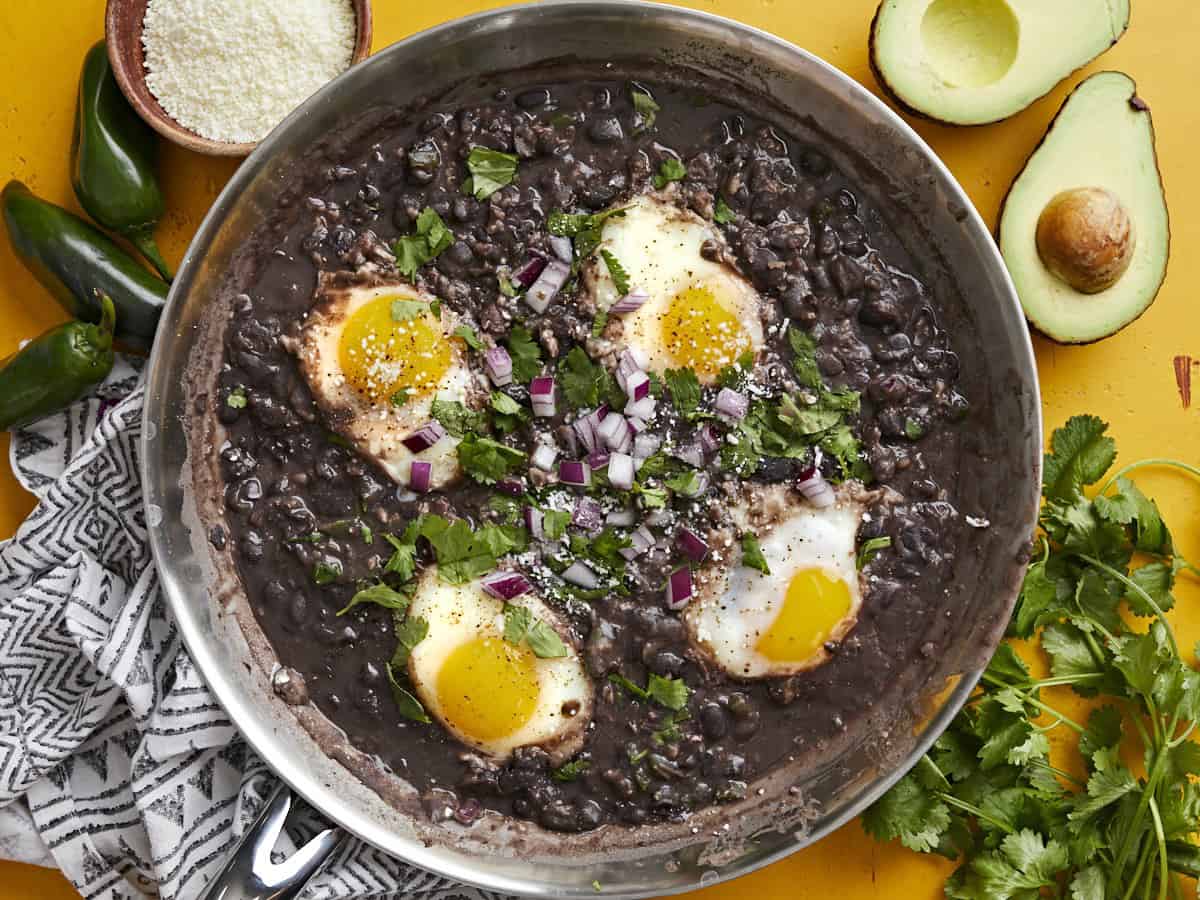 How to Make Black Beans with Eggs – Step by Step Photos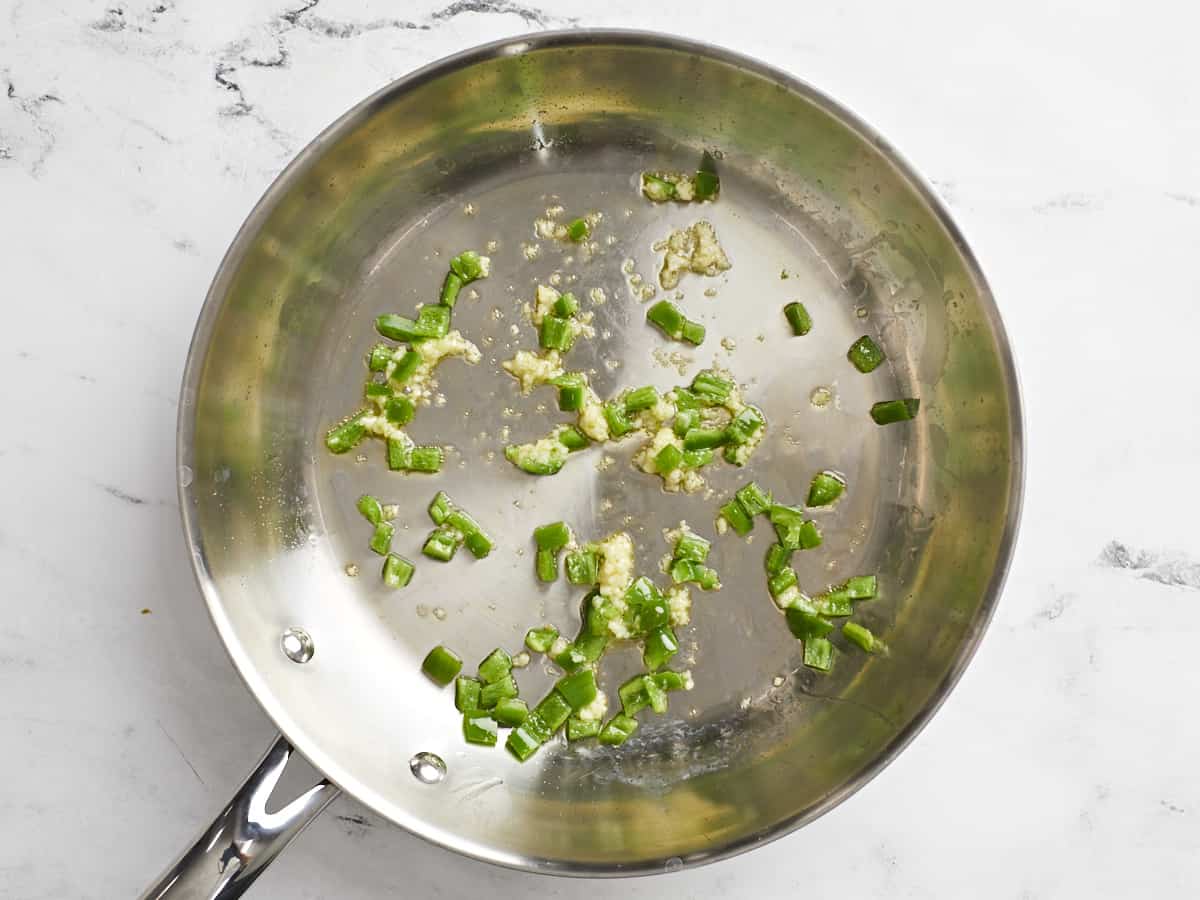 Mince two cloves of garlic (or more, if you'd like!) and one jalapeño (seeds removed). Add the garlic and jalapeño to a large skillet with 1 Tbsp olive oil and sauté over medium heat for 1-2 minutes, or just until the garlic softens a bit and becomes very fragrant. Don't let the garlic brown.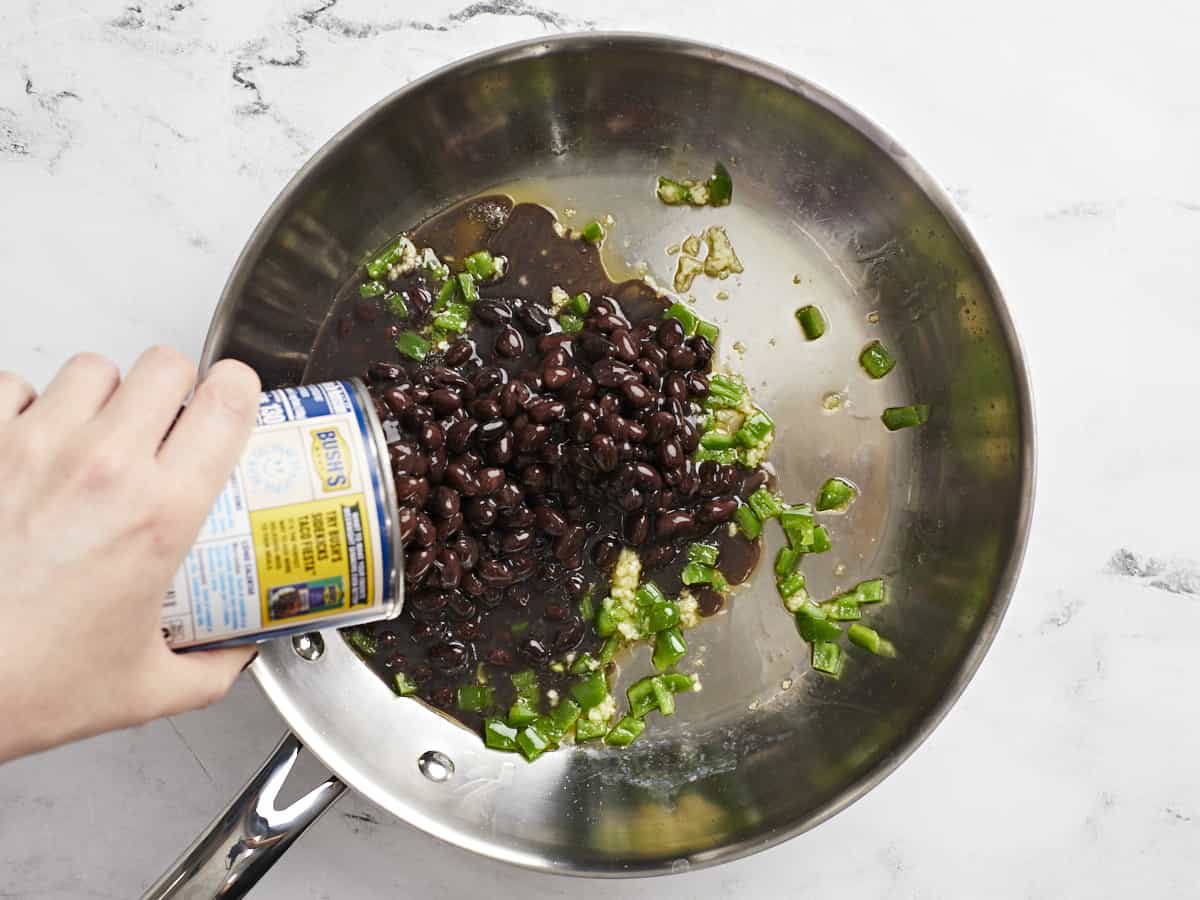 Add two undrained cans of black beans to the skillet along with ¼ cup water and 1 tsp cumin.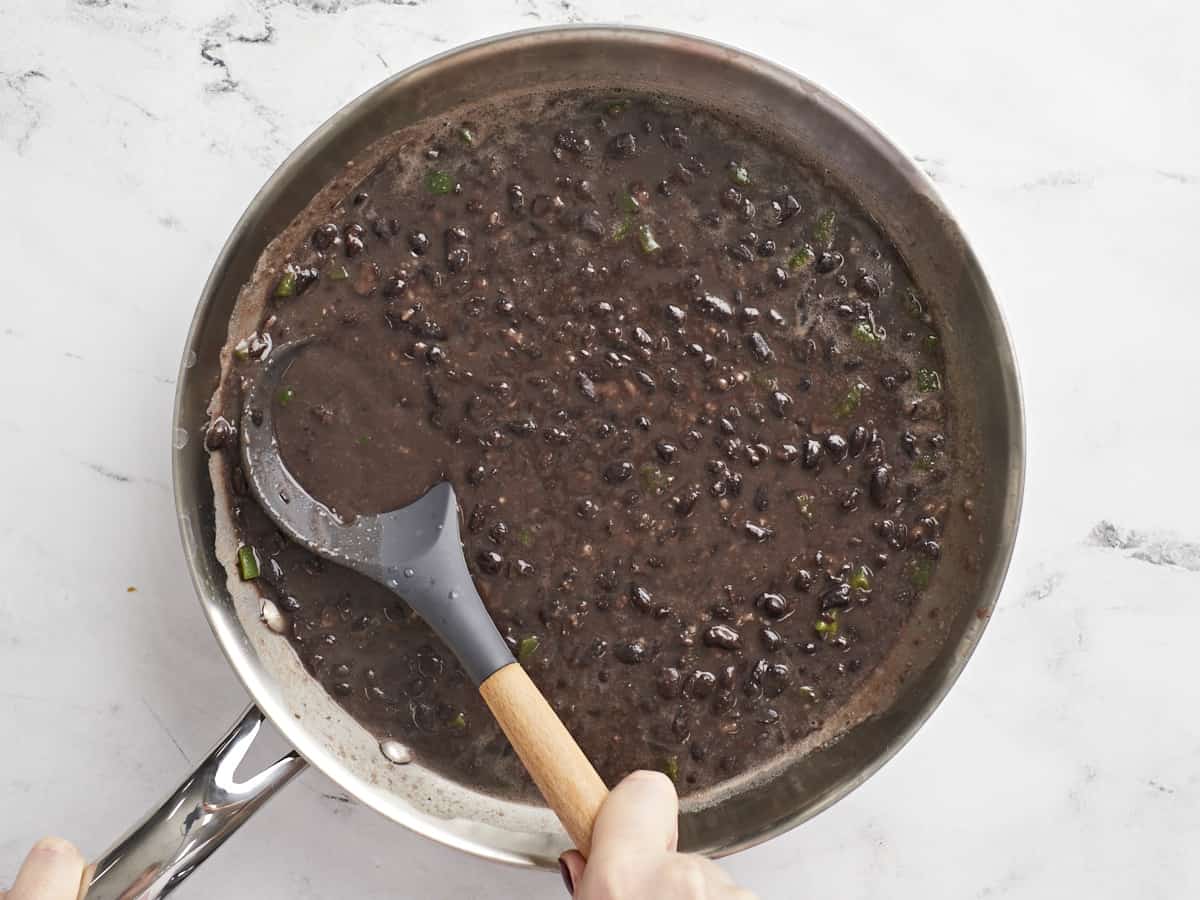 Stir everything to combine, then let the beans simmer over medium for about 5 minutes, stirring often to prevent the beans from sticking to the bottom of the skillet. After simmering for five minutes, use the back of a large spoon to smash some of the beans and thicken the sauce.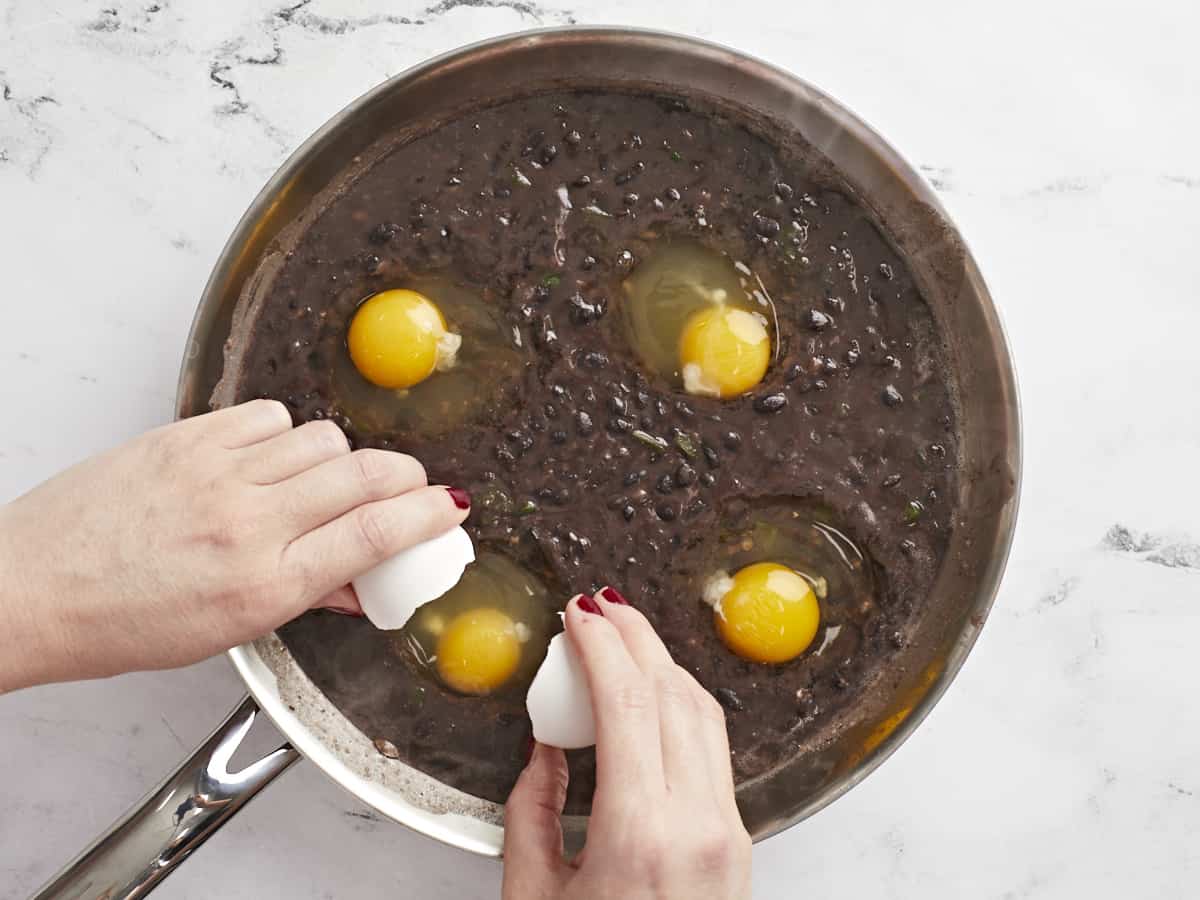 Turn the heat down to medium-low and crack four large eggs onto the surface of the black beans.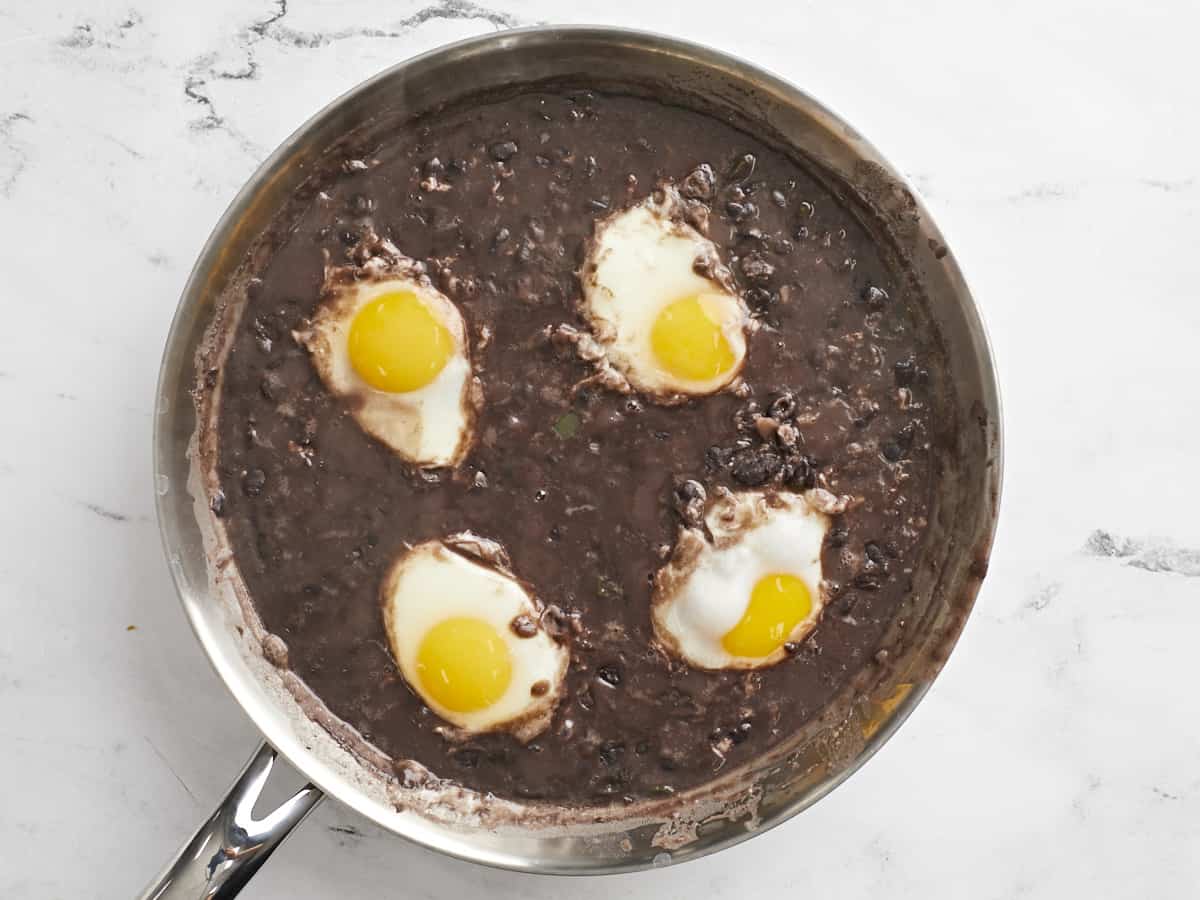 Partially cover the skillet with a lid and allow the eggs to simmer in the beans for 7-10 minutes, or until they are cooked to your liking (less time for runny yolks, more time for solid yolks). Cook time can vary depending on how hot the beans are and how cold the eggs are, so watch them closely.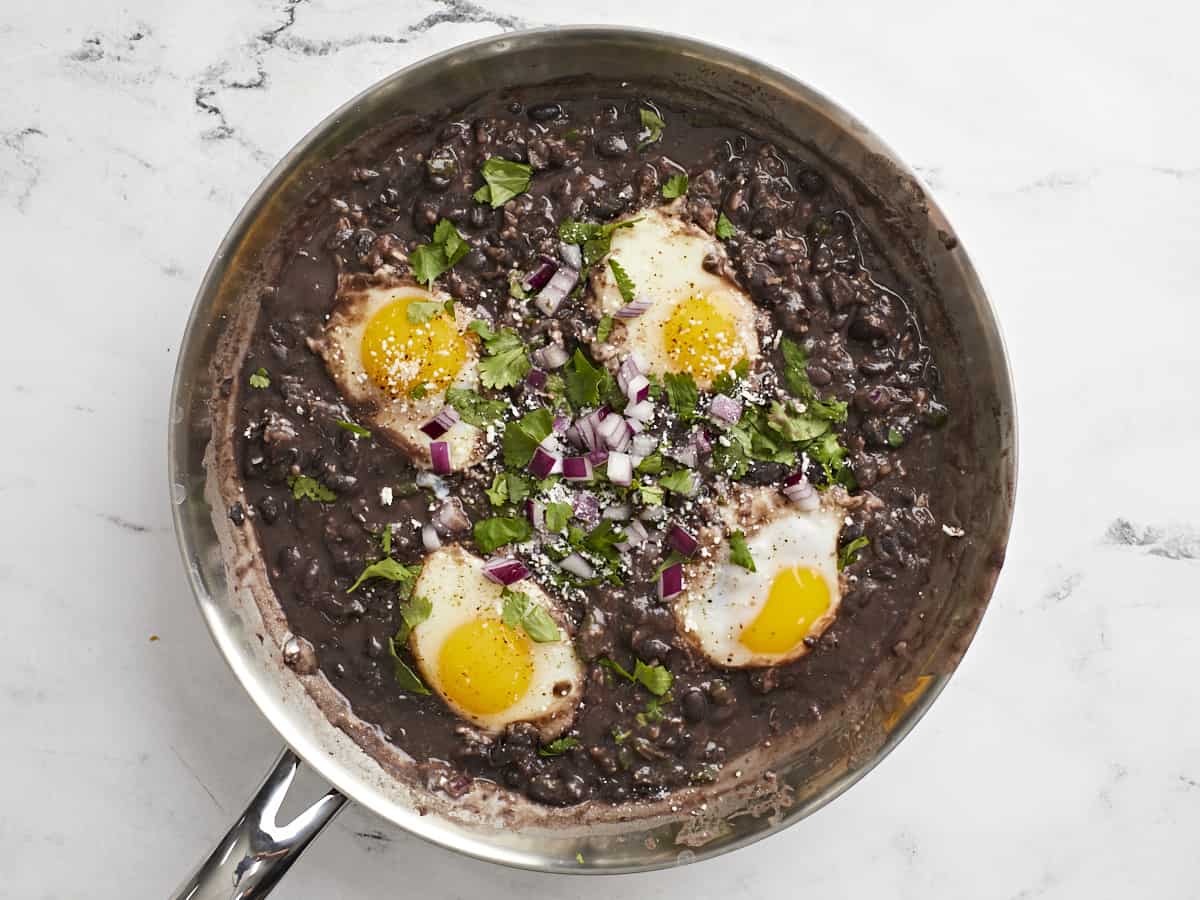 Top the eggs and black beans with chopped cilantro, diced red onion, and crumbled cotija cheese, or the toppings of your choice.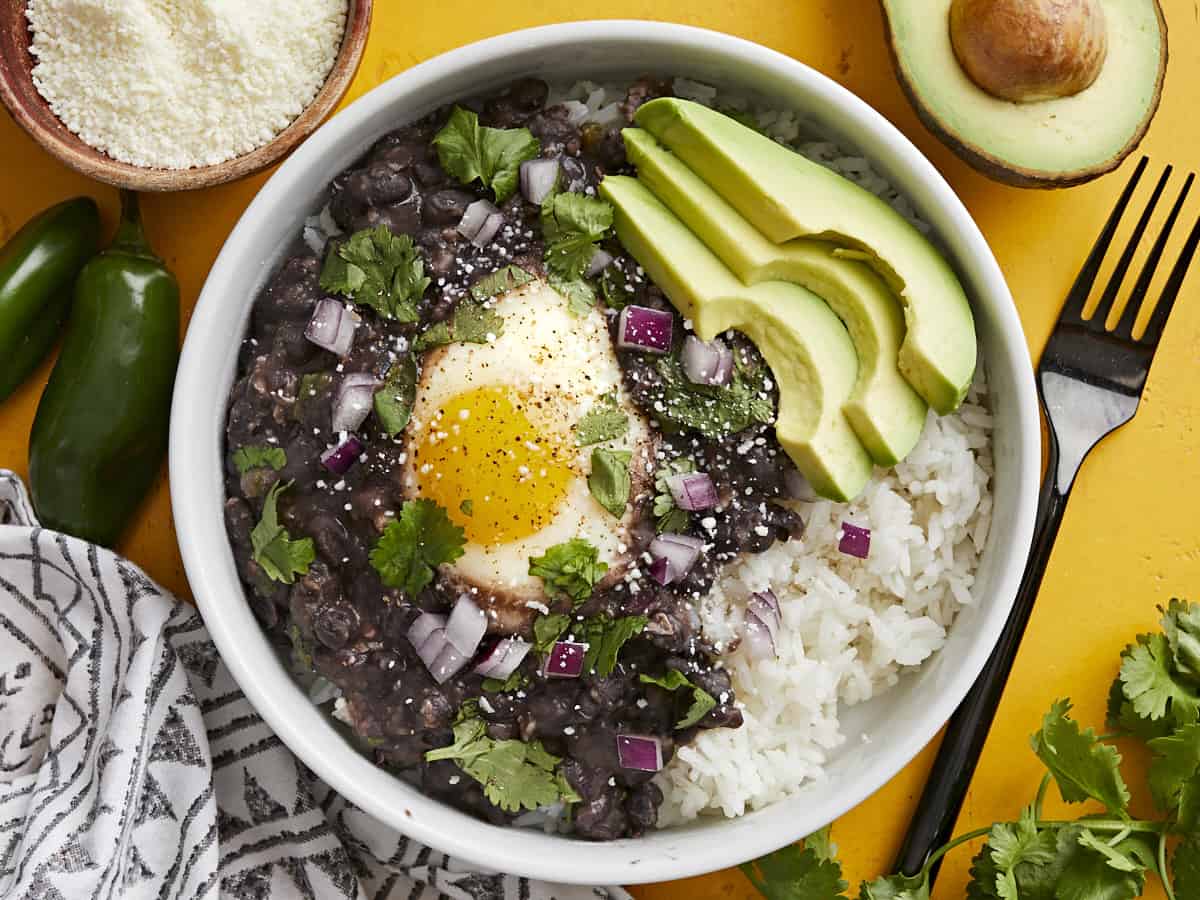 Serve over cooked rice and enjoy!
The post Black Beans with Eggs appeared first on Budget Bytes.